International couples photo shoot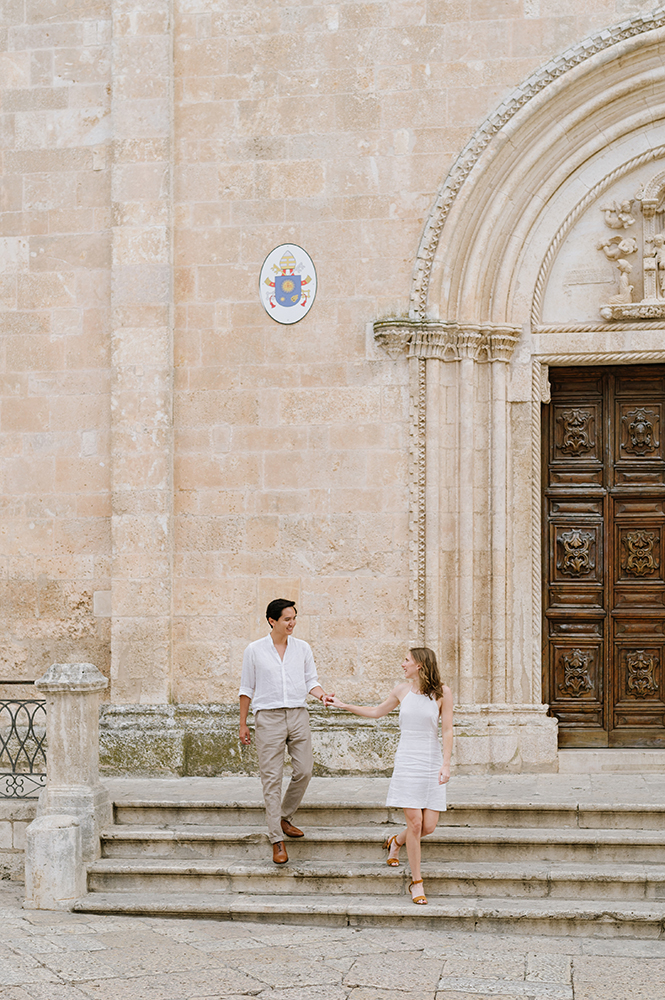 For us it is a privilege to tell the moments of the life of people, of couples, through timeless photographs. We work and have worked with couples of all nationalities, religions and sexual orientations. What we care about is creating memories that you can cherish forever. Many couples have chosen us to create their engagement photos.
James and Galen's engagement session photography
James and Galen, from the United States, have chosen Puglia both for their holidays and to formalize their engagement. So, for their couple portraits and to impress an important moment in the memory, they entrusted this task to a professional photographer, and we were thrilled to have had this privilege.
Wedding destination photographer Italy
The choice of the location for the marriage proposal is very important, as is that of the wedding. Choose a romantic location that holds special meaning for the two of you, such as the place of your first date or a place where you shared precious moments together. As destination wedding photographers we are ready to follow you everywhere.