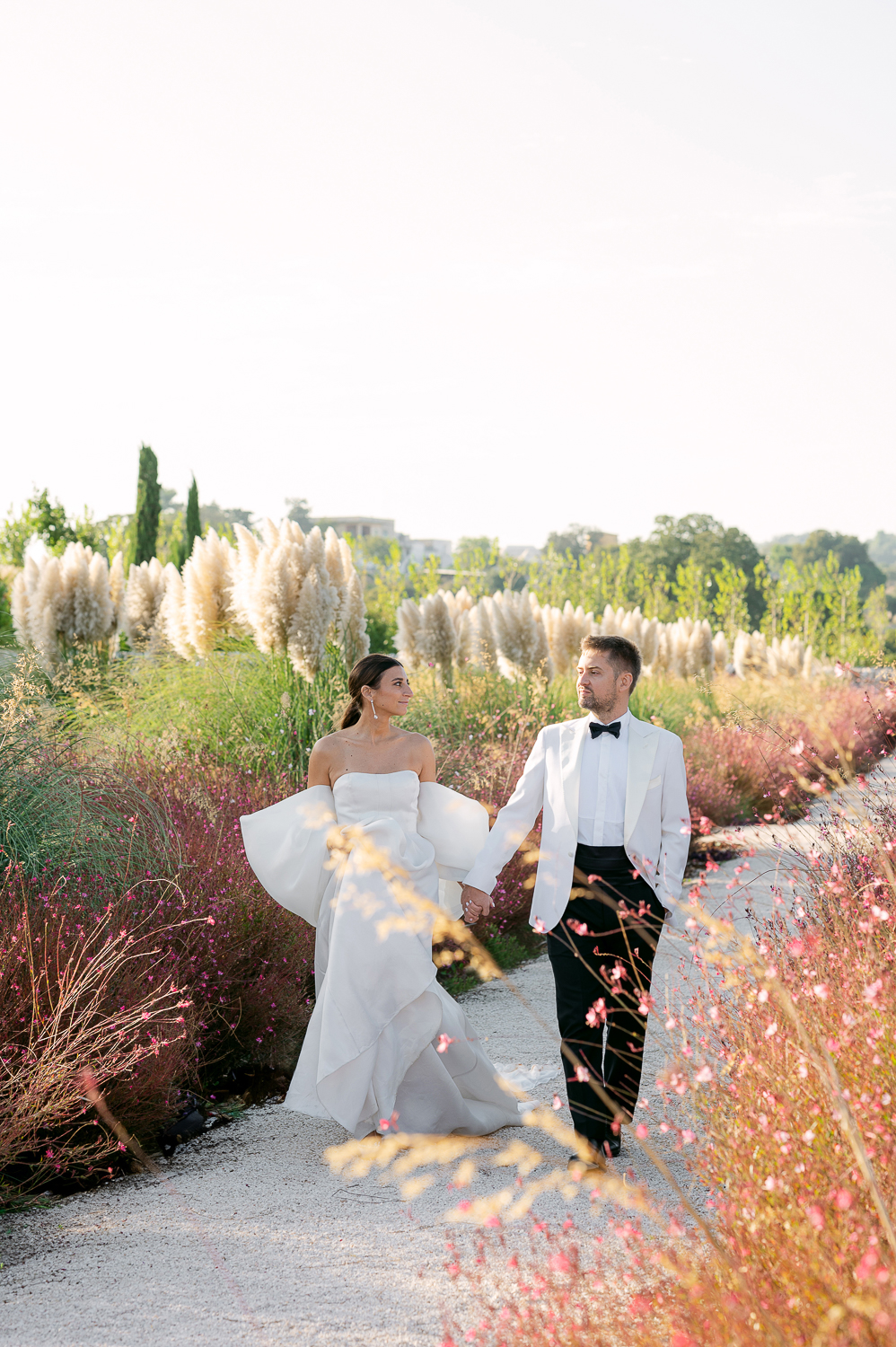 Emanuele and Roberta, a splendid married couple, chose the Le Vélo style for their couple photo session in Puglia.
For the couple's session we chose Giardini Pistola as the location in the heart of the Valle D'Itria in Puglia. A perfect place that best reflected the needs of the bride and groom. Giardini Pistola is a splendid garden designed by Urquhart Hunt, a magical place with attention to every detail with incredible scents and colours.
Roberta chose, for her wedding, a dress designed and personalized by Francesca Piccini which includes a cape in fine French lace for the ceremony followed by a splendid and elegant bow. The latest dress, more sparkling for the party, signed by J'Amemme.