Engagement session photography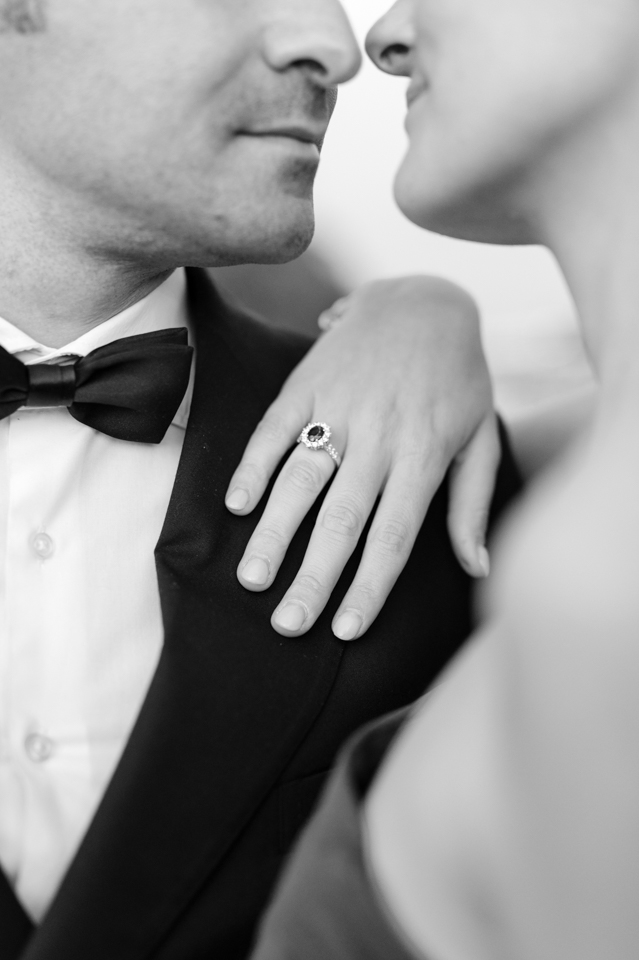 There is nothing more romantic than waking up in the morning and enjoying the light of dawn as you stroll through St. Peter's Square with your sweetheart. It was right there, in the center of one of the most important and largest squares in the world, that Emanuele made his marriage proposal to Tania.
"Will you marry me?"
Engagement photos in the Eternal City
In addition to creating photographic services for weddings, we are committed to creating a unique memory of your marriage proposals. We work discreetly, ensuring the couple is the center of attention. We capture spontaneous and authentic reactions without ever interrupting the intimacy of the moment. With a keen eye for aesthetics, we capture authentic and breathtaking images that tell your unique love story.
During and after the proposal, we offer a couple photo session to immortalize happiness and love with romantic shots. We will create a perfect scenery for you, so you can enjoy the romantic atmosphere while capturing stunning images.
Engagement photo ideas: Rome
Rome is not a city like any other. It is a large museum, a living room to be crossed on tiptoe. The eternal city, silent at dawn and fascinating at sunset, the perfect place for those looking for ideas for original marriage proposals.
This is the choice that Emanuele and Tania chose for their marriage proposal and it is here that we followed them to capture this moment.
Their authentic smiles combined with their love created an incredible atmosphere full of vibes.
Leaving the Hotel de Russie, a magical place in the heart of Rome, we headed to the Altare della Patria up to Castel Sant'Angelo, for a sunset with crazy colors.
It was incredible to be the photographers of this enchanting marriage proposal in Rome.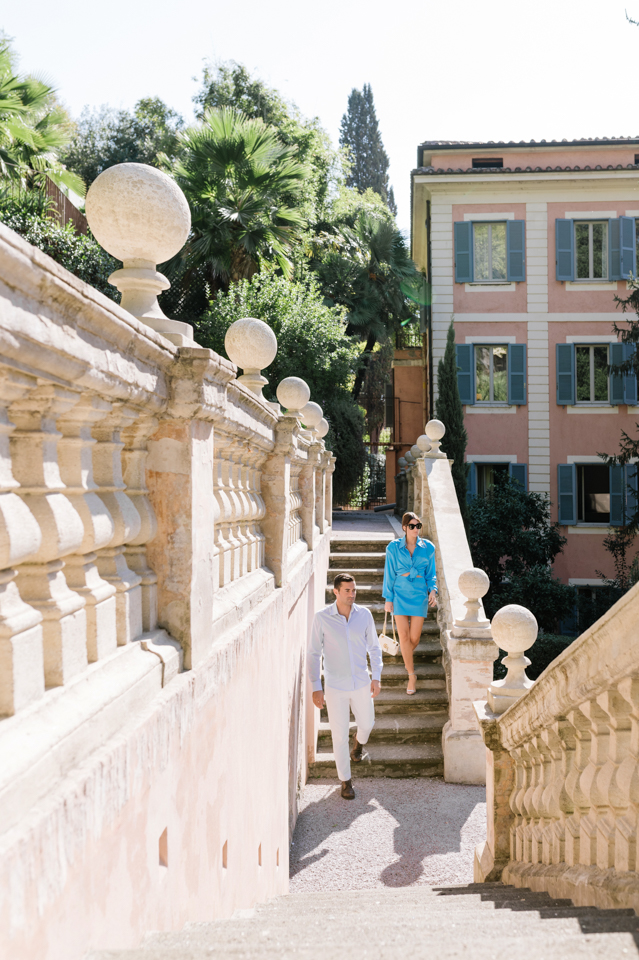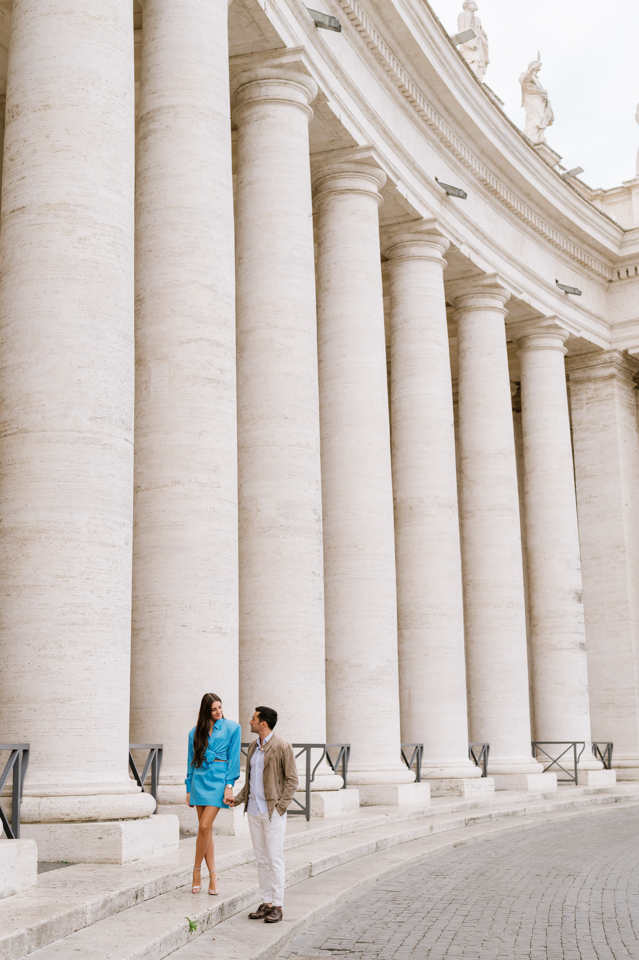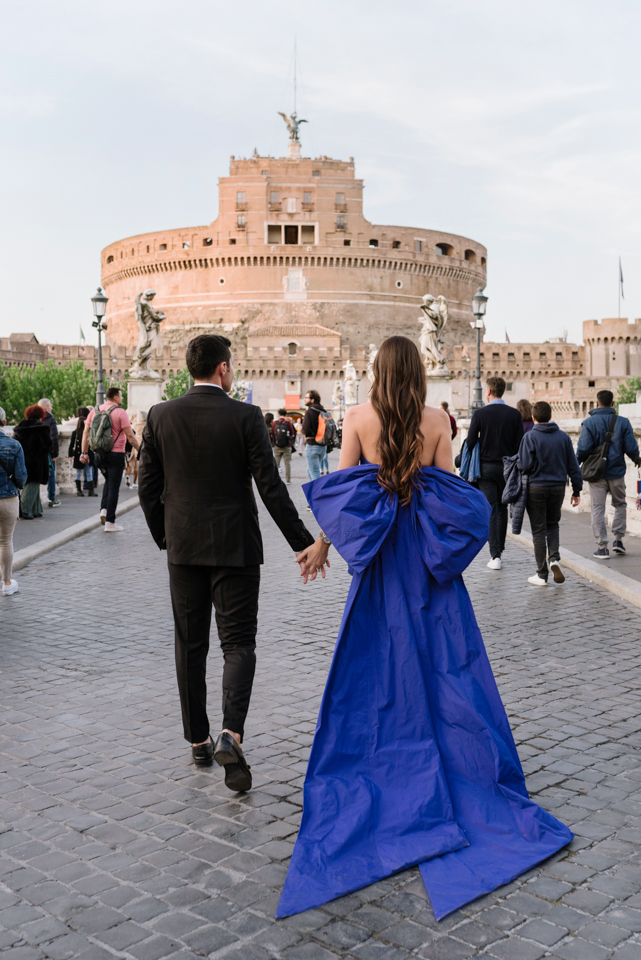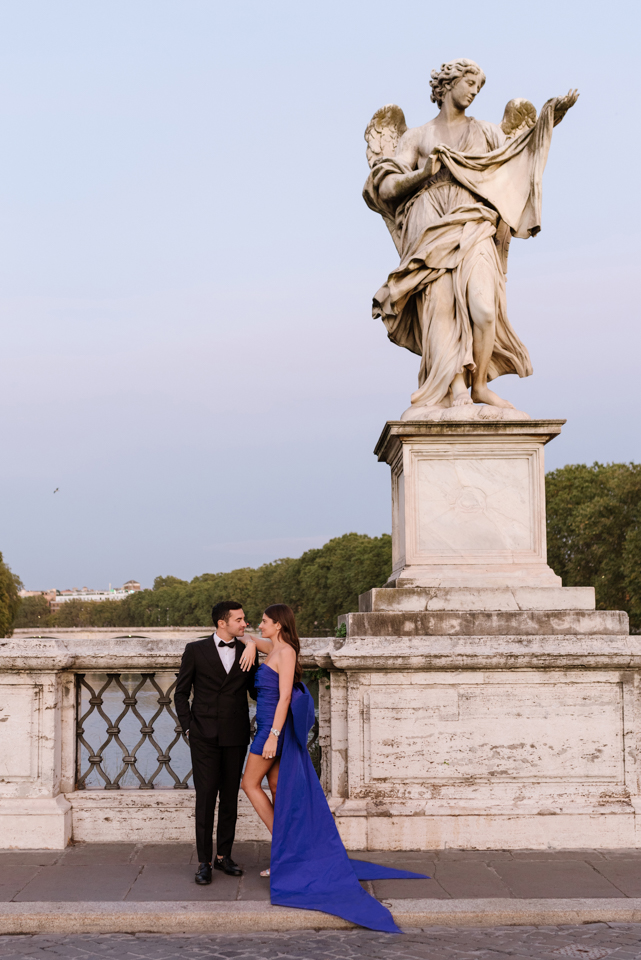 If you like authentic beauty and rich artistic and cultural scenes, then the romantic city of Rome could be the perfect destination for your wedding, engagement, elopement or proposal.