MyWed: The recognition as the best wedding photographer
It's not every day that you receive awards, prizes or mentions on sector blogs where the "challenge" among the best wedding photographers is ruthless. The international wedding blog MyWed, which has almost 70,000 registered photographers, chooses the best photos every week among those proposed by wedding photographers. Between June and July, the Editors of the well-known portal chose and awarded 4 of our shots as "Photos chosen by the Editors" and two as "Best Photographs of the Week".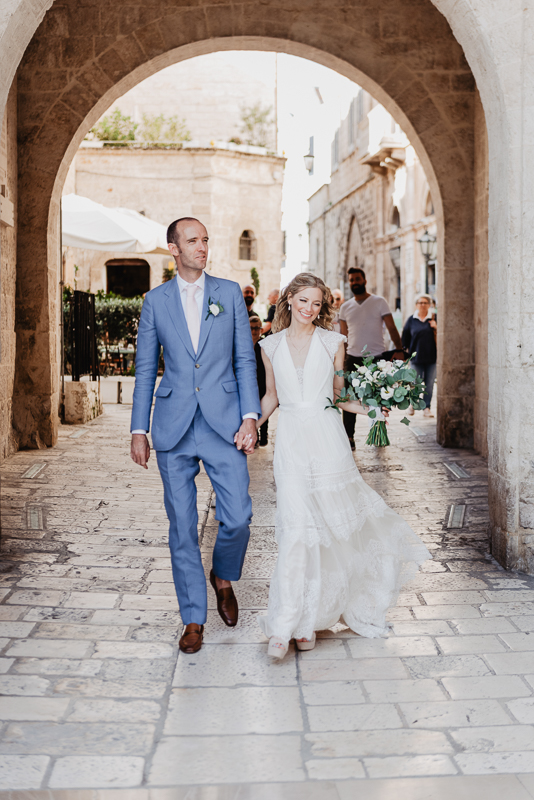 Puglia wedding photographer: Adam and Laura
A little attention, technique and a pinch of luck have allowed us to create these very special shots. In order, in the gallery below you can see a very nice friend of Adam's, the groom, looks out the bathroom window while taking a shower. The groom and his groomsmen burst out laughing at seeing him, creating an ironic scene. In the second picture, Laura is with her bridesmaids shortly before the civil ceremony held at the Pino Pascali Museum in Polignano. In the last pictures: the groom looks out from the balcony to film the historic building in which he is staying from the outside and at that very moment the driver arrives with the beetle. In the end, without asking the boys for any poses, we played with the shadows of the buildings.