Angela and Chantal's wedding in Puglia
A space was also dedicated to the wedding of Angela and Chantal, with whom we had the pleasure of working, in La Repubblica. The two women got married in Amsterdam, where homosexual marriage has been legalized since 2001, but they wanted to celebrate in Italy, where unfortunately we still have to fight to see our rights recognized.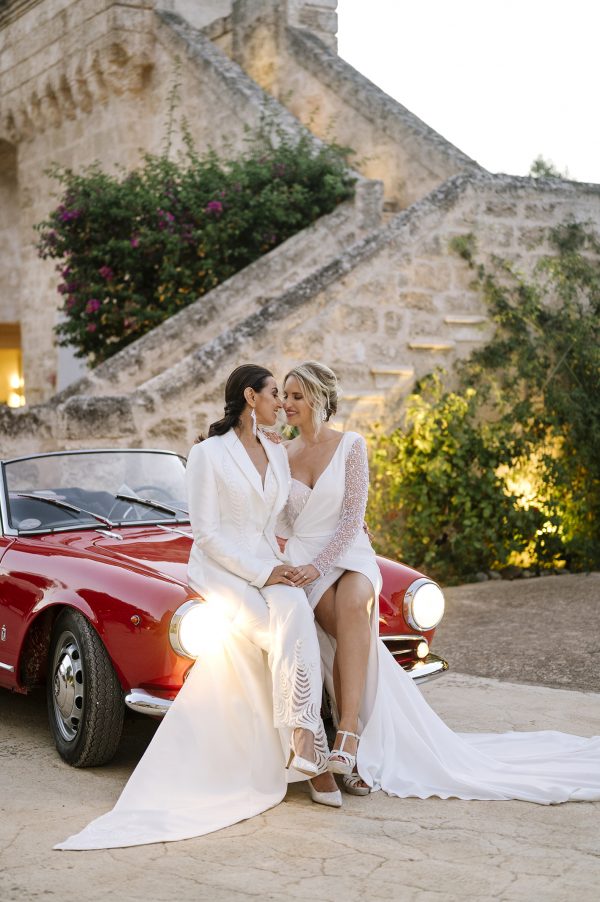 A romantic love story
As in the most beautiful romantic films, it was love at first sight for Angela, during the Sophie Ellis Bextor concert, while Chantalle worked as a photographer."It was hard to win her over, I always sent her flowers", recalls Angela - but in the end love triumphed.