Winners of the international photographic award
This shot dates back to 2018, when it was taken against the backdrop of the beautiful landscape of the salt pans of Margherita di Savoia, in Puglia. In the second half of 2019, the same photography allowed us to get second place on the podium of the European Wedding Professional Photographers, in the "Creative Wedding" category.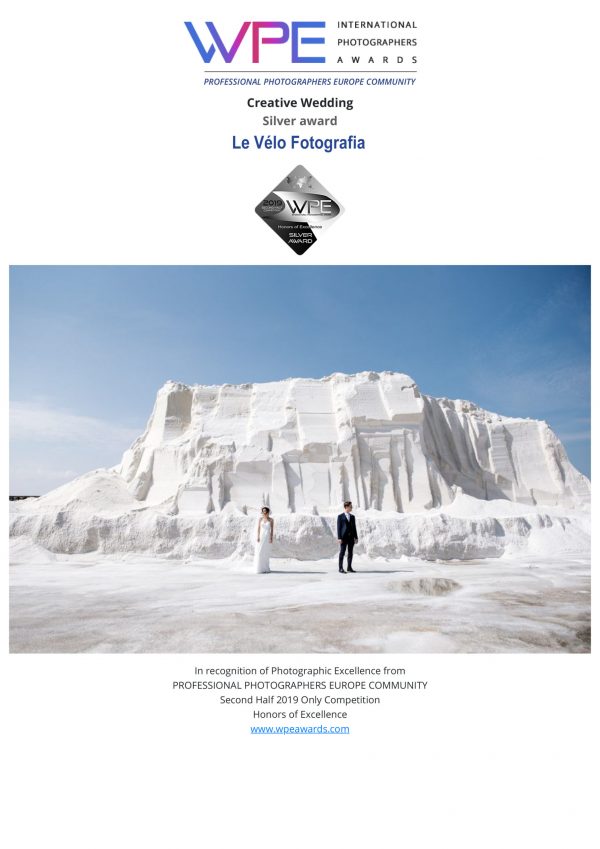 Wedding photography: inspiration
In April 2019 we reproduced this photo on Fine Art paper on a print of almost two meters and exhibited it in Polignano a Mare, in Puglia, for a week. The impact this shot had on people was truly incredible. Thanks to Antonio and Sara and the Saline di Margherita di Savoia for allowing us to take this shot.