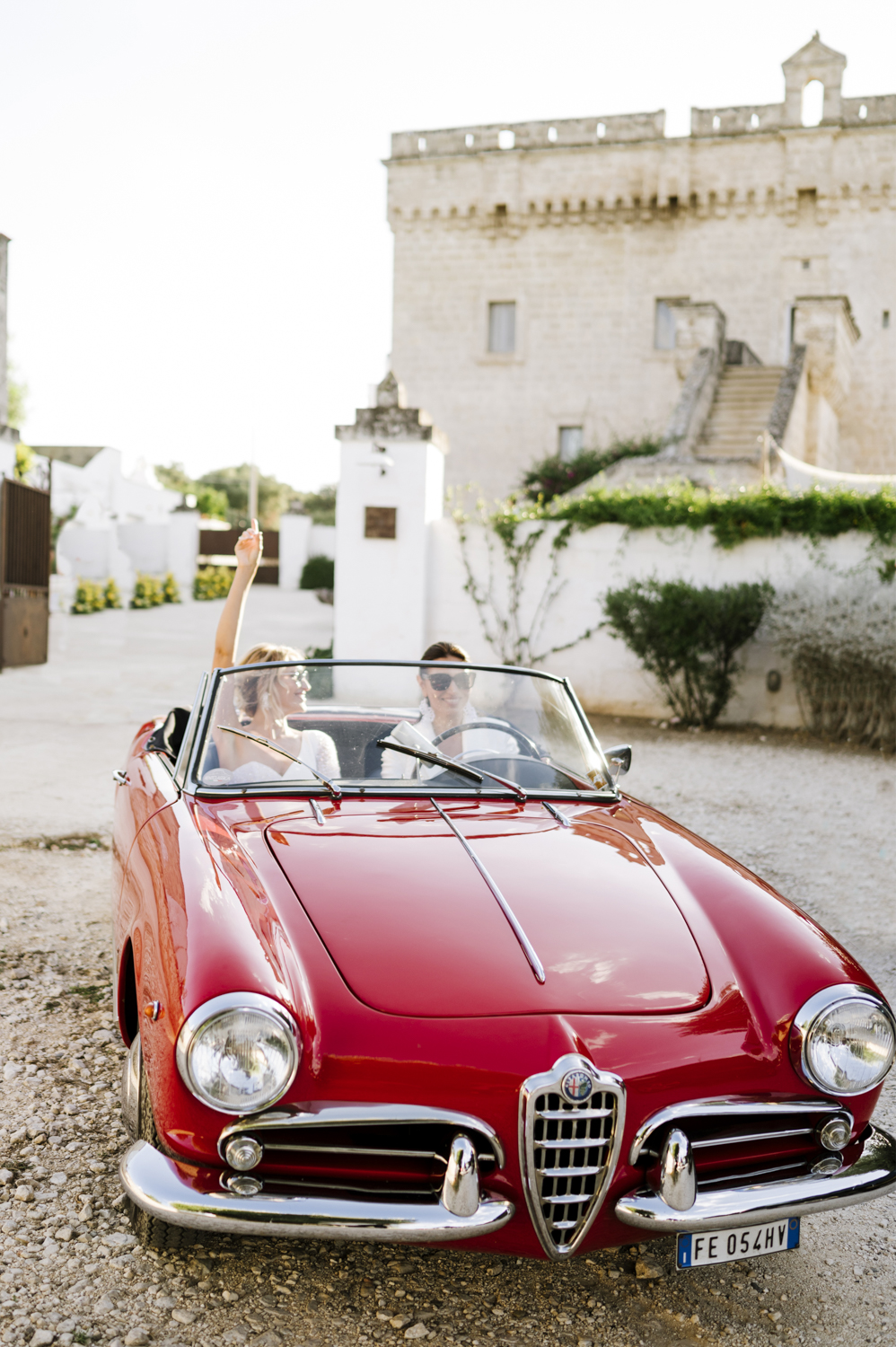 Chantal and Angela got married in Italy, in Puglia. One of Apulian origins but German by adoption and the other Dutch. As in most romantic films, Angela tells us, the two women met during the Sophie Ellis Bextor concert, while Chantal worked as a photographer and it was love at first sight.
"It was hard to conquer her, I always sent her flowers", says Angela - but in the end love triumphed and it could only be like this.
They got married first in Amsterdam, but they wanted to celebrate in Italy, in one of the most beautiful farms in Puglia, Masseria Garrappa.
Choosing the best wedding photographer
Chantal is a professional luxury event photographer and she wanted the right mix of romantic photography and fashion photography for her wedding. With us it was love at first sight! The style of Le Vélo was just what they were looking for. It doesn't often happen to organize a gay wedding between two brides, especially in Italy, but with two such beautiful women we could only indulge ourselves and create a breathtaking photo shoot.
Le Vélo: your italian wedding photographer
Choosing a wedding photographer is an important decision, as your photos will be your tangible memory of such a special day. As destination wedding photographers, we are ready to follow you everywhere, in Italy and in the rest of the world. Whether you're ready for an exotic destination or have chosen a romantic spot in your hometown, our passion for wedding photography drives me to exceed expectations and deliver high-quality services wherever your love takes me.